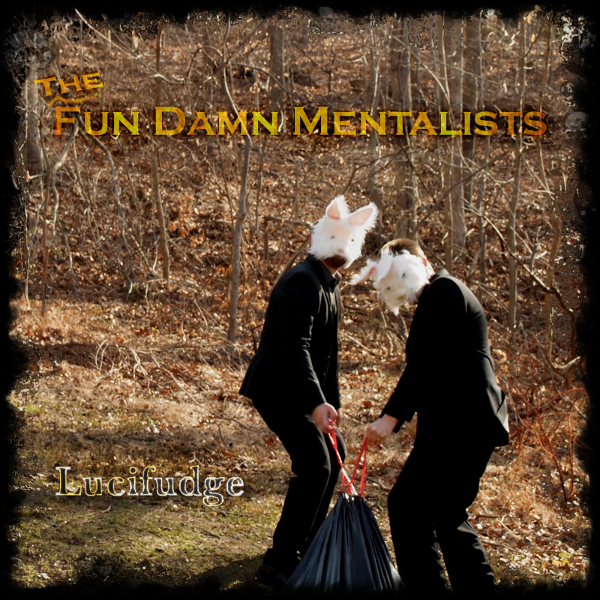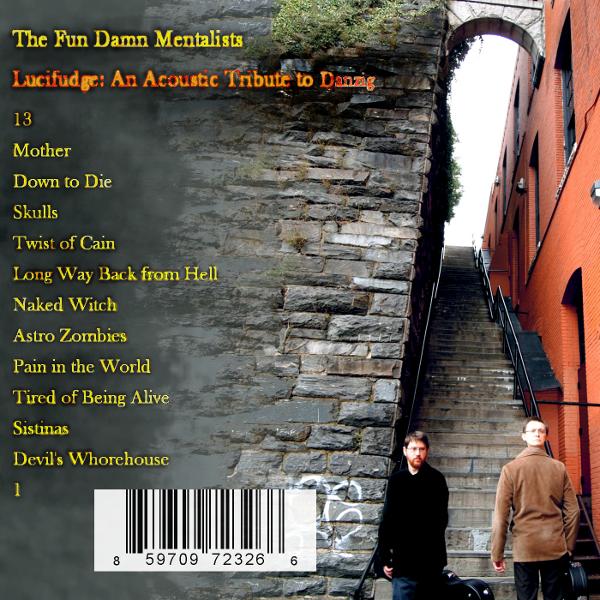 Lucifudge includes 13 songs originally written and recorded by Danzig except for those marked * by the Misfits. We hope through this tribute you will agree that Danzig's music transcends even the most surprising genres.
Songs include:
13
Mother
Down to Die
Skulls*
Twist of Cain
Long Way Back from Hell
Naked Witch
Astro Zombies*
Pain in the World
Tired of Being Alive
Sistinas
Devil's Whorehouse*
I'm the 1
Recorded at Yarr! Studios, Maryland, USA. All songs arranged and performed by the Fun Damn Mentalists. Additional vocals by Tracy Hoose on Skulls.
Samples:
Twist of Cain
Thirteen
Skulls
Direct download, good quality (224 kbps) mp3s and all album artwork. $7.77. Best option for us.
You can also purchase online at:
Amazon
iTunes


CD via snail mail: